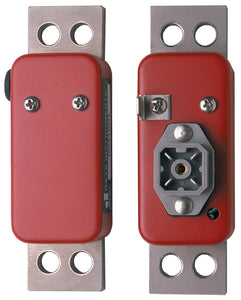 The Wintriss Store
Wintriss Strain Links
9647101
Regular price
$135.00
$0.00
Unit price
per
The strain links are the press-mounted force sensors used by Wintriss AutoSet 1500, 1500+, 1504+ tonnage monitors, and the AutoSetPAC and WaveFormPAC SmartPAC PRO tonnage modules.
Strain Links are available in 3 different versions:
With no connector wired with a 30' cable, with no connector wired with a 100' cable, or with an external Hirschmann connector (on the right in the photo). 
When ordering a strain link with a Hirschmann connector, you must order the cable separately;  30' and 100' lengths are available.

All three types will work on any input on any Wintriss tonnage monitor.
---
Share this Product
---